MARILYN'S HOME PAGE
I live in a rural area of British Columbia, Canada on a 90-mile long lake which never freezes. The weather is fairly mild, so I can grow grapes, walnuts, cherries, apples, plums, pears and raspberries.
The nearest town has about 1000 people who are very laid-back about most things. Not many ulcers here. However, life can be amazingly busy.
My main activity from September till April is teaching Adult Basic Education. Currently I have over 50 adult students ranging from upper teens to people in their 80s and 90s!! Courses are self-paced and include everything from ESL and basic literacy to computers and up to grade 12 sciences, English and algebra, all in the same room at the same time.
Some photos taken last term:

Busy day at the ranch

Smile...

Chemistry experiment

Our centre
ASTRONOMY
Astronomy is a major hobby for me, especially since John Dobson visited and gave lessons in telescope making and cosmology. We now have one 8" telescope, two 10" and one 16" (which is almost 9 feet tall)!
Last fall we wrote a beginning Astronomy course which is available on line. Contact me for more information at

In the summer we often are out till it starts to get light; in winter you might find us out in -10C temperatures doing some astrophotography with a camera mounted to one of the 10" scopes. It takes two of us, one to operate the camera and one to guide the telescope. Here are some pictures:
| John Dobson | making pitchlaps | Hale Bopp over my house |
| --- | --- | --- |
Quickcam Photos
Recently we have been experimenting with photography using a modified quickcam connected to a laptop on one end and a telescope on the other. So far we have taken some shots of the moon and Saturn. Now we just need some clear nights when we have time to set up outside.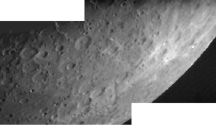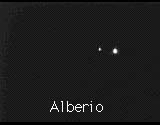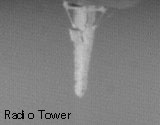 For more information you can check out our Selkirk College page for Kaslo at Selkirk College